"The aim of marketing is to understand the client so well, the product and service fits him and sell itself ." - Peter Drucker
Introduction:
Having a strong online presence is essential for any business looking to succeed in the competitive marketplace. Search engine optimization (SEO) plays a vital role in improving your website's visibility and attracting more potential customers to your site. However, optimizing your website for search engines can be a complex and time-consuming process, which is why many businesses opt to hire an SEO expert. But how do you find the right person for the job? In this article, we'll discuss the best way to hire an SEO expert. Whether you're a small business owner or a marketing professional, these tips will help you find the perfect SEO expert to take your online presence to the next level.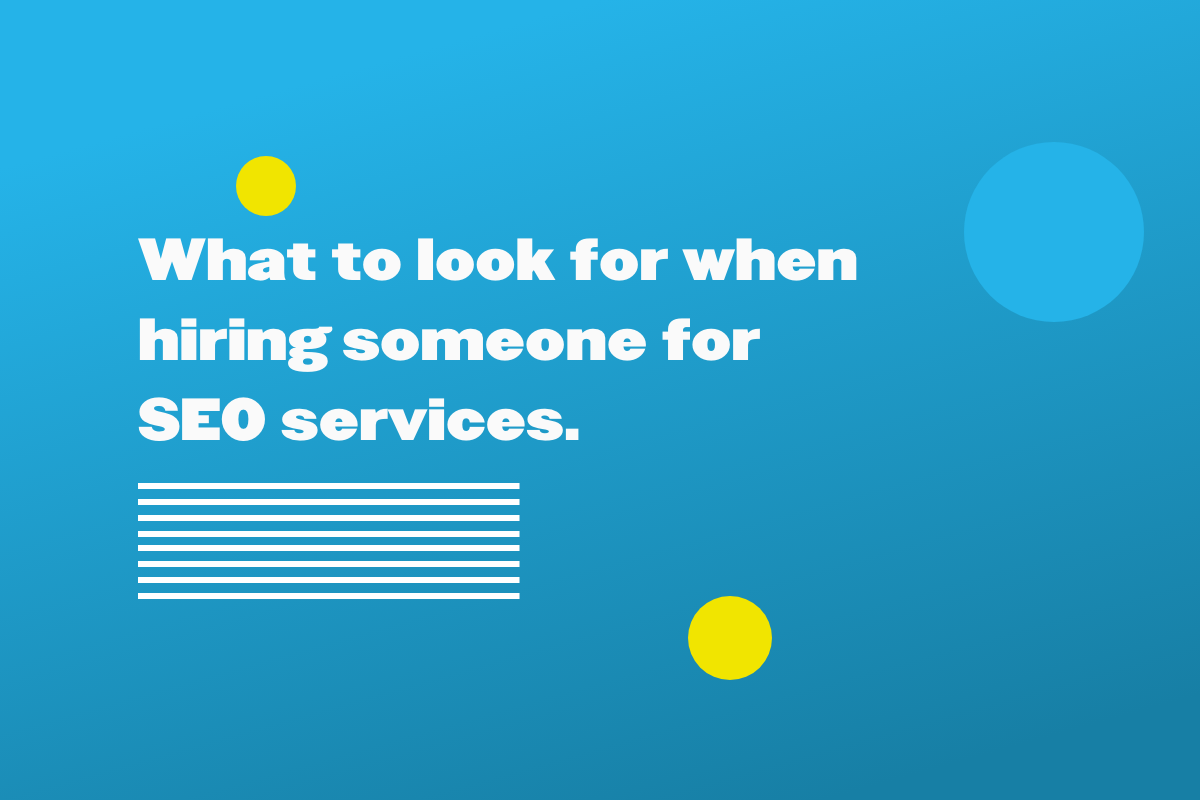 Expert Tips for Hiring an SEO Professional
If you're looking to improve your website's visibility on search engines, then hiring an SEO expert is a must. However, finding the right person for the job can be daunting. In this article, we'll share expert tips on the best way to hire someone for SEO services using the top 10 low semantic keywords.
Define Your SEO Requirements
Before hiring an SEO expert, it's essential to define your specific needs. Identify the areas of your website that require improvement and determine your SEO goals. This will enable you to narrow down your search and find someone with the right skill set to meet your specific requirements.
Check for Experience and Expertise
When searching for an SEO expert, look for someone with experience and expertise in the field. Take a closer look at their portfolio and past work to see if they have worked with clients similar to your business. It's also essential to check for certifications, awards, and other accolades that demonstrate their knowledge and expertise.
Request for References and Reviews
To make an informed decision, ask for references and reviews from past clients before hiring an SEO expert. Reach out to these references to gain a better understanding of the expert's work, communication skills, and overall professionalism. This will help you avoid any potential pitfalls and ensure that you select the right person for the job.5. You can repurpose blog content for social media
Consider the Cost
The cost of SEO services can vary widely, depending on the expert's experience, the scope of the project, and other factors. While evaluating potential candidates, ensure that their cost aligns with your budget. However, keep in mind that choosing the cheapest option isn't always the best choice. Quality SEO services require investment and can provide significant returns in the long run.
Evaluate Communication Skills
Effective communication is crucial when hiring an SEO expert. Look for someone who is responsive, proactive, and can clearly communicate their strategies and progress. This will enable you to stay updated on the project and provide feedback when necessary.
Review Their SEO Strategies
When evaluating potential candidates, inquire about their SEO strategies and tactics. Look for someone who uses ethical, white-hat SEO techniques and can provide a detailed plan for improving your website's search engine rankings. Avoid experts who use black-hat tactics or make unrealistic promises, as they can harm your website's reputation and ranking in the long run.
Check for Availability
Ensure that the SEO expert you hire has the availability to meet your deadlines and work within your schedule. Discuss your project's timeline and determine if they have the bandwidth to take on the project. Be clear about your expectations and ensure that they can commit to delivering quality work within the given timeframe.
Finalize the Contract
Once you've identified the right SEO expert, finalize the contract and ensure that it includes all the necessary details, such as project scope, timeline, payment terms, and deliverables. Clarify any questions or concerns you may have before signing the contract to avoid misunderstandings or disputes in the future.
Look, the reality is: hiring an SEO expert is a critical step in enhancing your website's search engine rankings and driving more traffic to your site. By following these expert tips and utilizing the top advice provided, you can find the right person for the job and ensure the success of your SEO project.
---